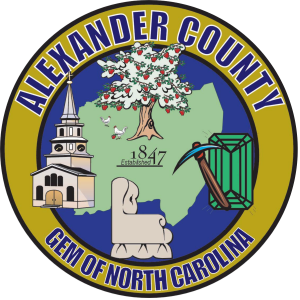 2022 has been a good year
It's hard to believe it's November already! I had the honor of serving as your Chairman of the Alexander County Board of Commissioners for the past year. During this time, the county has made great strides in terms of infrastructure, parks and recreation, economic development, and more. I would like to take a few moments to reflect on those accomplishments in this column.
The county just completed two waterline expansion projects in late 2021, and we are now in the planning process for a new water project using approximately $7 million in funding from the American Rescue Plan Act (ARPA). The project totals 42,500 linear feet of water lines in 12 project areas that require water service. Engineering and design is nearing completion and construction is expected to begin in the first quarter of 2023. Commissioners understand that many citizens need a reliable, quality water source, and this project d expansion will be built at no cost to our ratepayers. .
The county also plans to install a 1 million gallon elevated water reservoir in the Bethlehem area to address water pressure issues and plan for future growth. We received approximately $2 million in grants to help with the project, which is scheduled for construction in the fourth quarter of 2023.
We also received $1,554,000 in state grant funds to complete the Bowman Court Sewer Project, which consists of a new pumphouse and 6,500 linear foot penstock. This project, which is also scheduled for construction at the end of 2023, will provide the necessary infrastructure for a possible housing development.
Perhaps the highlight of the year was the grand opening of the new Alexander County Courthouse grounds in May. We had a big crowd for the opening ceremony and the park's first concert on the Rotary Performance stage. I want to thank everyone who helped make this wonderful park a reality. This year, there have been several concerts and events at the park, and we have heard many positive comments from our citizens. The kids loved the new paddling pool. We are proud to have created such a popular attraction in Alexander County.
While we're talking parks, we're excited about the additions and improvements to the Wittenburg Access Zone. The county has entered into a 40-year lease with Duke Energy, and great things are happening there that will provide additional recreational opportunities for our citizens and visitors. The parking lot has already been repaved and striped, with additional parking for the boat ramp area. The county has already completed a one-mile nature trail, so we encourage citizens to hike it. Duke Energy is currently working on a swimming beach, picnic shelter and restrooms. This is going to be a great addition to our park system.
Commissioners also approved $1.3 million to update and modernize Bethlehem Park. Improvements will include new signage; repave the parking lot; replacing the picnic shelter, concession building and toilets; convert two tennis courts into pickleball courts; the addition of ADA (Americans with Disabilities Act) parking; replace poles and lights; and repair of retaining walls. This park has needed updating for many years and we are delighted to see this project come to fruition.
The county continues to invest in expanding broadband Internet access for our citizens and businesses. We have worked with Open Broadband LLC for a few years and they continue to make progress in unserved areas of the county. Additionally, we entered into an agreement with Yadtel/Zirrus to apply for a GREAT (Growing Rural Economies with Access to Technology) grant, which was awarded by the state in the amount of $1,049,286. The county is providing $185,168 in ARPA funds for the project, which will provide broadband service to approximately 300 homes. We know that broadband is no longer a desire, it's a necessity and we are exploring all options to partner to continue countywide expansion.
Alexander County has a rich history, so we're thrilled that Alexander County has joined 11 counties and 60 cities in North Carolina as a Certified Local Government (CLG) through the State Historic Preservation Office and of the National Park Service. This program will provide financial and technical assistance to preserve historic properties in Alexander County. We appreciate the hard work of the County Historic Preservation Committee.
The county received a $500,000 "Build Ready Sites" grant from the North Carolina Railroad Company (NCRR), which was one of six statewide grants, to help pay for the leveling of a new site in the Alexander Industrial Park. In addition, the Economic Development Corporation received a grant of $632,412 from the Golden LEAF Foundation which will be combined with the grant from the NCRR for a total of $1,132,412 for the project. Grading will be complete by the end of this year, with plans underway to partner to construct a new speculative building on the site so we can attract another new industry to the county.
We are also excited about the NC Hwy. 127 widening project, which will literally pave the way for phenomenal growth in the community of Bethlehem and solve the traffic problems there. Currently, acquisition of the right-of-way is expected to begin in 2024, with construction commencing in 2026. The widening project will run from Cloninger Mill Road in Catawba County to Richey Road in Alexander County, with a four-way highway lanes and a new two-lane bridge. The Alexander County portion will include a sidewalk on the east side and a multi-use path on the west side.
The county received a $650,000 Rural Transformation Grant from the North Carolina Department of Commerce's Rural Economic Development Division to rehabilitate a property at 16 West Main Avenue in Taylorsville. The county will contribute $100,000 to the project, which is estimated to cost $750,000. EDC led the grant application titled "Alexander – Housing Our Teachers" (Alexander – HOT). The project will renovate and develop the former Chamber of Commerce building into a commercial space on the ground floor, two one-bedroom residential units on the upper floor and storage areas for tenants in the basement . It's another way the county is contributing to downtown revitalization.
I would also like to remind you of several upcoming events for you, your family and friends: the 6th Annual Race for the Dogs on November 5 at Rocky Face Park, the Alexander County Veterans Day Parade on November 11 and the 75th Annual Alexander County Christmas Parade on December 3. We are also planning a special Christmas event before the parade on the evening of December 1st.
As you can see, the Commissioners and staff of Alexander County have had a very busy year providing more services to our citizens and planning for the future, all while trying to secure as many grants as possible. Again, I appreciate your confidence in me as your chair this year and look forward to continuing my service on the board. I hope everyone has a happy Thanksgiving, a very merry Christmas, and a prosperous New Year.