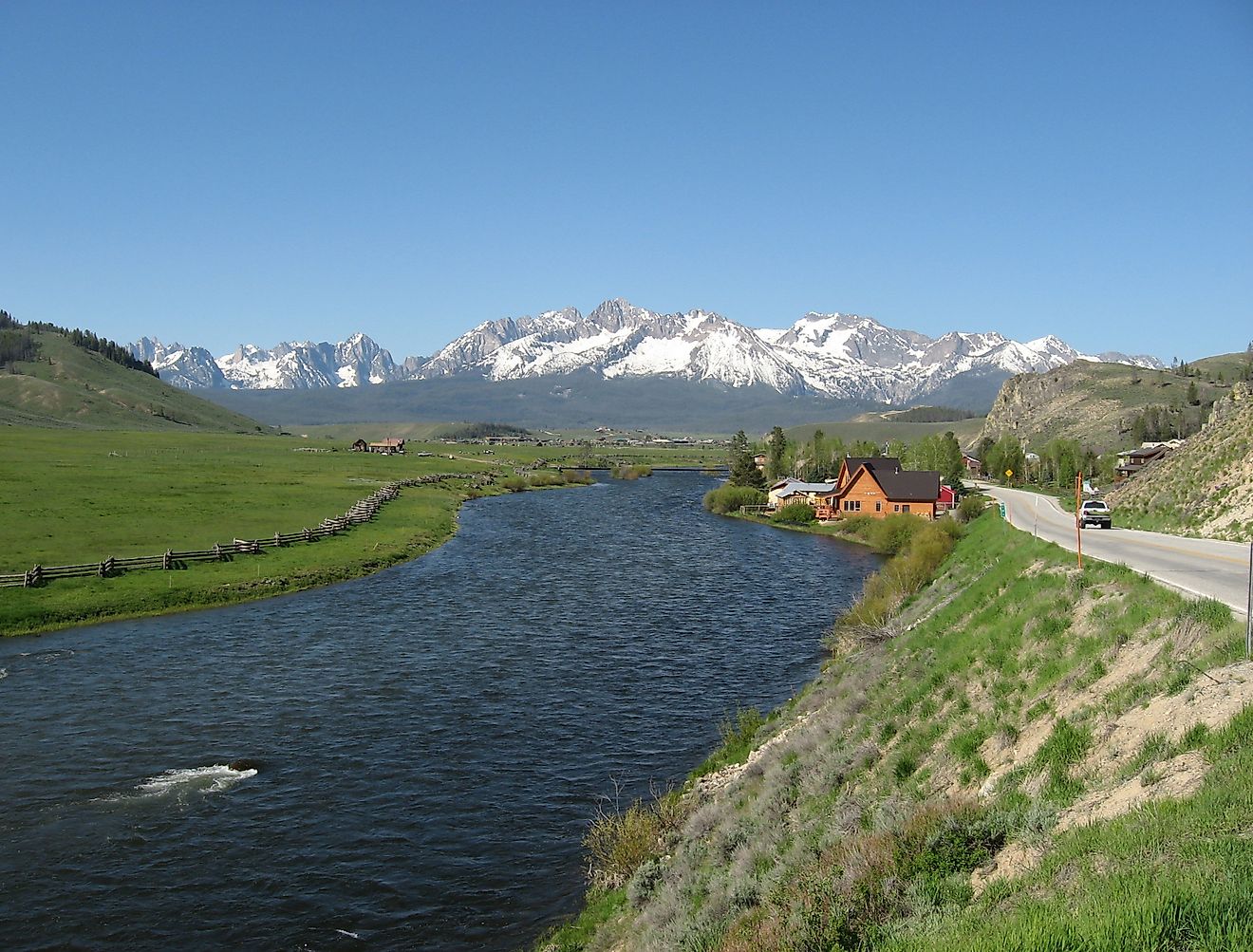 8 Most Beautiful Mountain Towns in Idaho
Known as the "Gem State", Idaho is home to many small towns nestled in the Rocky Mountains, making it a truly spectacular place to explore. Located in different locations across the state, these mountain towns are truly picture-perfect and a great way to experience Idaho's small-town charm. This article takes a look at the 8 most beautiful mountain towns in Idaho.
Moscow
Along the Washington State border, Moscow is the seat of Latah County and home to the University of Idaho. For stunning views of nature, head to Moscow Mountain, where breathtaking views and beautifully colored foliage (especially in autumn) are sure to impress. Tourists can enjoy activities such as mountain biking, hiking, and even horseback riding, all near the Columbia River Plateau at an elevation of 2,600 feet above sea level.
Stanley
Nestled at the foot of the Sawtooth Mountains, the town of Stanley is the perfect place for the often elusive peace, quiet and relaxation. With a permanent population of just 116, Stanley can indeed be an easy place to miss, but its natural beauty surely makes it one not to be missed. Surrounded by the Sawtooth National Recreation Area, visitors can enjoy plenty of hiking, biking, and swimming opportunities, or maybe even catch a fish or two in the nearby Salmon River.
Bonners Ferry
Boundary County's largest city, Bonners Ferry, sits along the banks of the Kootenai River. Founded in the late 19th century as a gold rush town, it remains one of northern Idaho's most beautiful mountain towns today. Tourists can explore the historic downtown area and its assortment of significant buildings, quaint shops, and charming restaurants, all with a pleasant mountain air. For animal lovers, a stop at the Kootenai Wildlife Refuge is a great way to see local species and conservation methods.
Wallace
Wallace is surrounded by trees and was founded in 1884 along the Coeur d'Alene River as the main site of the region's silver mining district. Indeed, the entire town and its population of just under 1,000 are listed on the National Register of Historic Places! Whether it's winter, summer or fall, a walk down Main Street is always a treat in Wallace, with stunning mountain surroundings, charming hospitality and a wealth of great shopping and other dining options.
Driggs
Located in the Teton Valley in eastern Idaho, Driggs offers tourists spectacular views of the Teton Mountain Range and its forested area. With mild summers and winters, this town of 1,600 is a pleasant year-round escape and home to plenty of local shops, restaurants and galleries. Also enjoy some of the wonderful festivals on offer, including Shakespeare in the Park, the Teton Valley Hot Air Balloon Festival and the Music on Main concert series in the summer.
valley of the sun
Surrounded by stunning Rocky Mountain scenery, Sun Valley is known as "America's premier destination ski resort". But beyond skiing, snowboarding and other alpine sports, this resort town has so much more to offer. With plenty of bright sunshine (hence the name), beautiful blue skies, and great summer activities like biking, hiking, mountaineering, golf, and fly fishing, no matter what time of year year round, Sun Valley is a wonderful place to get the best of mountain living in Idaho.
McCall
Also, a resort town, McCall, was founded as a forest community on the shores of Lake Payette. Like Sun Valley, the town of McCall is a great place to visit no matter the season. In the summer, enjoy great hiking trails, relaxed strolls around town, a dip in the Gold Fork Hot Springs, and a bit of sunbathing on the shores of the lake. Winter is also famous in McCall, especially for its Winter Carnival and Little Ski Hill, a few miles from downtown.
Challis
Custer County's largest city, Challis, sits right in the middle of Idaho and has a population of just under 1,000 permanent residents. Challis was founded in 1878 and some of its historic buildings, including the 1909 Twin Peaks Sports Building, are listed on the National Register of Historic Places. Visitors can enjoy a rural setting where hiking, biking, fishing, and even hot springs are always popular. Meanwhile, a day trip to Land of the Yankee Fort State Park is just 2 miles away, and tourists can try their hand at gold panning and learn about Idaho's mining history. .
Located statewide, Idaho's mountain towns really show why the region is known as the "Gem State." With splendid scenic views, charming town settlements, and plenty of opportunities to enjoy the outdoors, a trip through some of Idaho's great mountain sites is a vacation that's sure to bring lots of fun, smiles, and memories. for a lifetime.