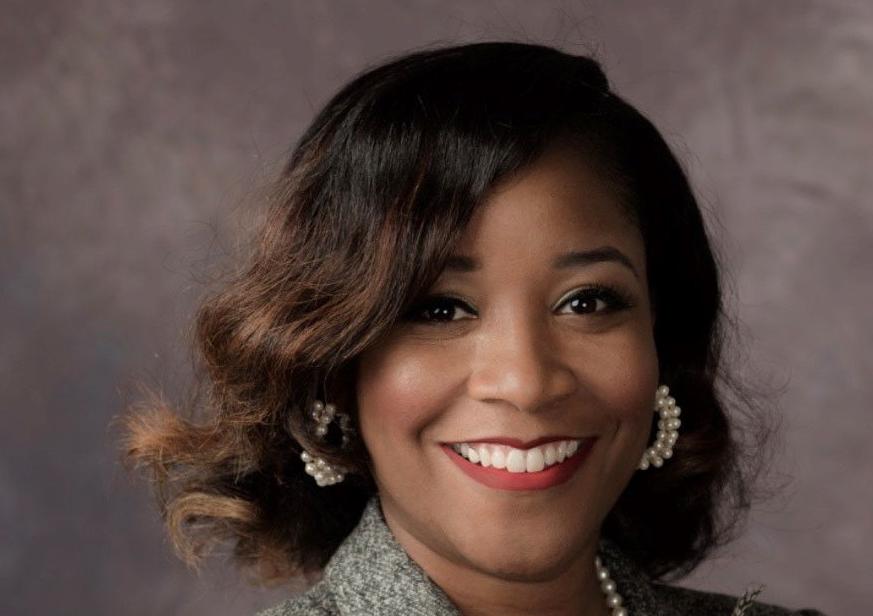 AAMP Appoints Dr. Ashley Jordan as President and CEO | Local News
After nearly a year of research, her qualifications helped make her the forerunner and the ultimate choice for President and CEO of the African American Museum of Philadelphia (AAMP).
And the successful candidate was Dr Ashley Jordan.
Dr Jordan, who most recently served as Senior Director of Development at the National Underground Railroad Freedom Center in Cincinnati, Ohio, believes her qualifications and professional background will align perfectly with the goals of AAMP, which she calls a "crown jewel in the region and I believe it will grow into a world class destination with a focus on education, engagement and expansion.
She adds that "Philadelphia is a great site for freedom and for telling the story of that freedom, so it's the perfect place to tell our story and educate others. "
Originally from Ohio, Dr. Jordan's first career goal was to become a news anchor. And although she earned her undergraduate degree in history with a minor in political science from Kent State University, as well as her doctorate in American history from Howard University, she believes those two goals are not. different.
"I feel I have the ability to communicate with people," she notes, "as well as a full curriculum vitae of professional and academic experiences that will serve me well in defining and achieving the goals of the Museum. "
Founded in 1976 to celebrate the bicentennial of our country, AAMP is the first institution funded and built by a large municipality to preserve, interpret and display the heritage of African Americans. The Museum's mission is to bring together diverse communities into a greater appreciation of the black experience through the combined narrative of art, history and culture. Throughout its evolution, the Museum has objectively interpreted and presented the achievements and aspirations of African Americans from pre-colonial times to the present day.
For example, the current AAMP exhibition on Anna Russell Jones: The Art of Design. This exhibition, which runs through September 12, hopes to expand our knowledge of the limitations and obstacles faced by black female artists throughout the majority of the 20th century, and what it meant to live despite race, class and subjugation to gender.
"Anna Russell Jones has not stopped achieving her goals, regardless of the obstacles she has faced," says Dr. Jordan. "We hope that with this exhibition, we can inspire others. "
And AAMP hopes that Dr Jordan's appointment and his extensive professional experience will inspire others to achieve their own goals.
Besides her rich experience as a manager, curator and professor of African American studies,
Dr Jordan is the proud recipient of numerous professional, academic and civic awards, including the Pace Setter Award from the Association of African American Museums, the Black Excellence Award from the National Association for the Advancement of Colored People (NAACP) and others.
Additionally, Dr Jordan is an active member of the Association of African American Museums, the Association for State and Local History, the Association for the Study of African America Life and History, and more.
With less than a week of work, Dr Jordan has several projects in mind that she says align with the Museum's missions.
"We will look for ways to spread our message with the help of our staff, ensuring that we have sustainability. We want to stay in touch with the people of Philadelphia as well as the rest of the country. And I'm honored to be here and to be the new President and CEO of this great museum.