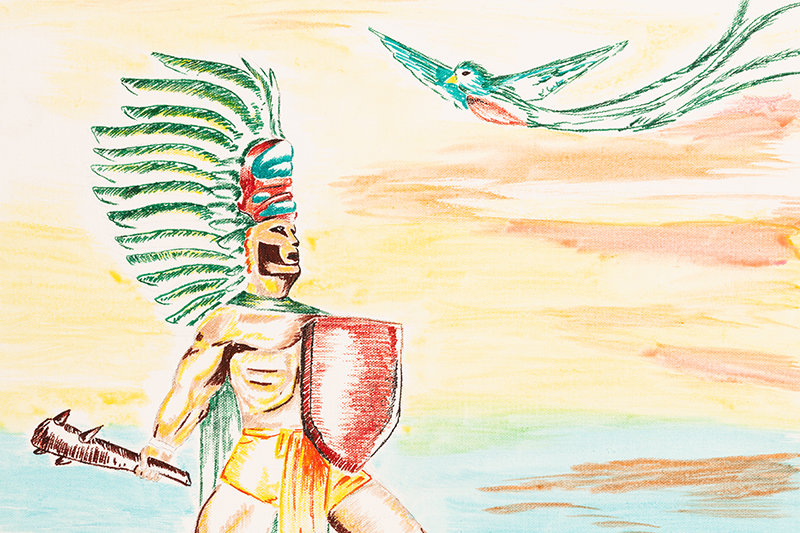 Branigan Cultural Center July Programs Zoom: immigration, the Pueblo revolt, Comoros, the art of detention
[ad_1]
Bulletin Report
The Branigan Cultural Center (BCC) remains closed to the public for scheduled maintenance, but will offer a wide range of programming online in July.
"Know Your Rights: Immigration with the American Civil Liberties Union. »5:30 p.m. to 7 p.m., Wednesday July 7; Virtual classroom of the Railway Museum. Learn about the rights of the immigrant community and how to use them. Watch the full video on Facebook @LCMuseums after the in-person presentation at the Railroad Museum.
"History Notes: The Pueblo Revolt with the Pueblo Action Alliance. »Thursday July 8 from 1 p.m. to 2 p.m. In this presentation from the community organization Pueblo Action Alliance, learn about the history of the Pueblo Revolt (August 10-21, 1680) and how these roots still impact Pueblo communities today. Connect to the Zoom webinar with the link https://rebrand.ly/PuebloRevolt. Learn about history and culture through a series of informal discussions on the second Thursday of each month. The theme from July to September is "History of revolutions and revolts".
"What is the word: Arabic – A trip to the Comoros." 5:30 p.m. to 7:30 p.m., Thursday July 8.
Learn the language through culture! Immerse yourself in the history and traditions of Comoros while learning and practicing the Arabic language. These are not formal classes but provide an opportunity for learning and conversation between newbie and more experienced participants. Register to attend by emailing Kayla Myers at [email protected]
"Workshop of expression and migration". 5:30 p.m. to 7:30 p.m., Wednesday July 28. This workshop is inspired by the "Uncaged Art" exhibition, which features works of art created by young detainees in immigrant detention. Participants learn about young people and migration and then have the opportunity to express themselves through art, as they receive an activity kit with various art supplies and can create works of art that express their emotions on the migration experience. The works will then spark further conversations and learning within the group. Register to attend by emailing [email protected] For any questions, contact Kayla Myers at [email protected]
BCC will be closed for construction until September 2021. For up-to-date information on the museum's reopening, virtual programming and more, visit http://las-cruces.org/museums and follow Las Cruces Museums on Facebook and Instagram @LCMuseums.
[ad_2]