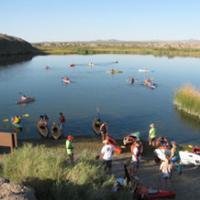 Crystal Beach Among Roads That Could Be Improved Under $ 3M County Plan | Local news
Big projects will come from the Mohave County Public Works Department next year, with $ 3.2 million in road maintenance projects planned.
The county's 2022 highway program will include 102 miles of pavement preservation projects. According to Director of Public Works Steven Latoski, this year's budget provided for $ 2 million for road materials and $ 500,000 for preservation work to be identified at a later date. Now that work will go to the Mohave County Board of Directors, which will begin next year.
According to Latoski, the public works department is expected to have $ 15.5 million for renovations next year as part of the highway user revenue funding for the project. This project will include chip sealing treatments, structural pavement rehabilitation and hard paving of roads that were previously gravel-only. Latoski says the county's total spending on the program will be $ 3,259,855.
Crystal Beach, a popular spot for outdoor enthusiasts in the Desert Hills area, has been listed among 10 thoroughfares that could improve next year. According to Latoski, the county road division will adopt a community-centric theme next year, meeting the needs of several local and community collector roads.
The Mohave County Board of Supervisors is due to vote on proposed budget allocations for the work at its Dec. 20 meeting in Kingman.