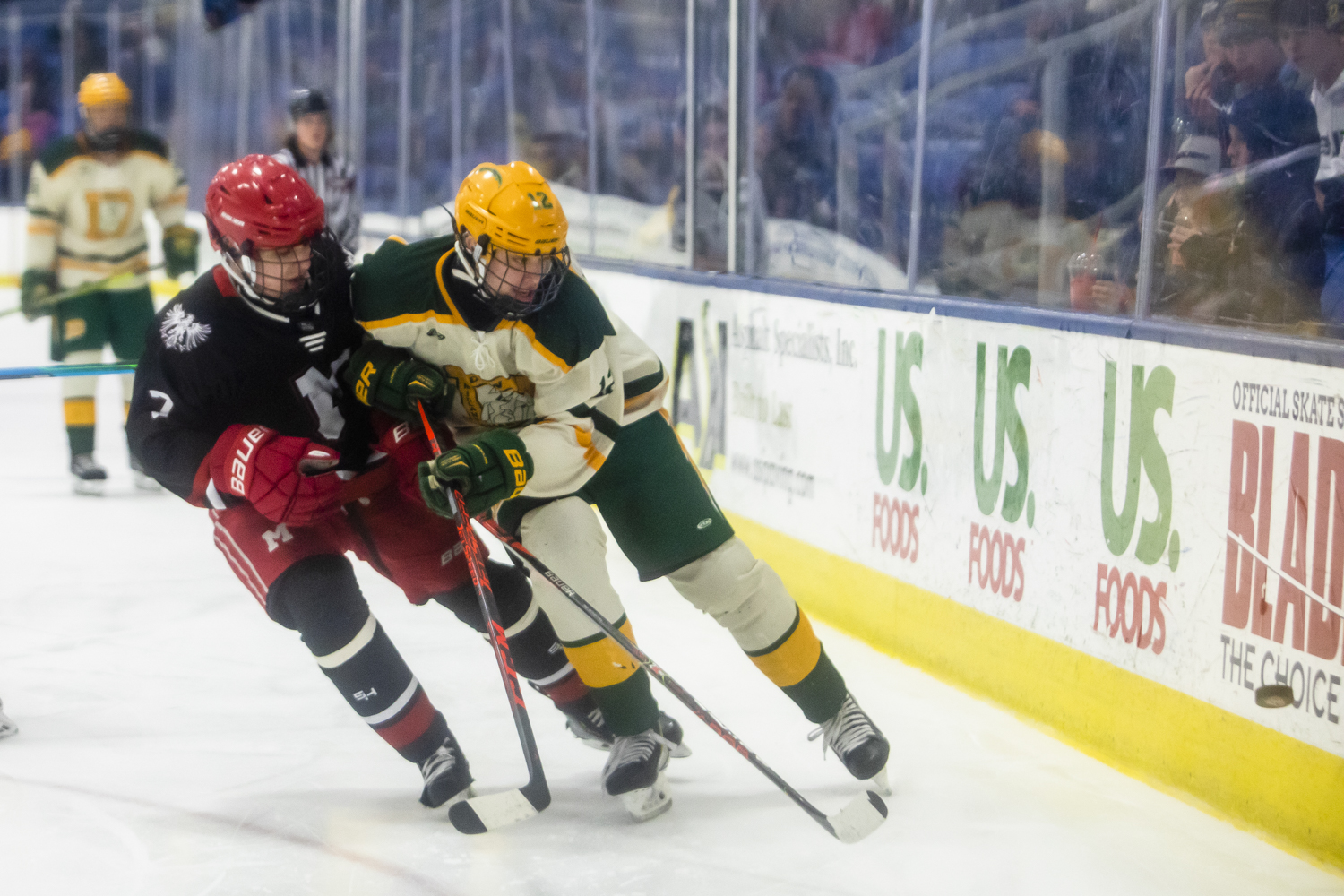 Dow's Pomranky looks back at historic games
While much of the past year or two has been a nightmare for many, Dow High senior Tucker Pomranky had a very different experience. In fact, for Pomranky, the last 12 months have been like a dream come true – three times as much.
Pomranky has been a key member of three different Dow teams that have recently made exciting and unprecedented history: the Dow-Midland men's lacrosse team which won a first-ever regional championship last spring, the from Dow who played at Michigan Stadium for the first time last August, and the Chargers hockey team who won a first-ever state championship last month.