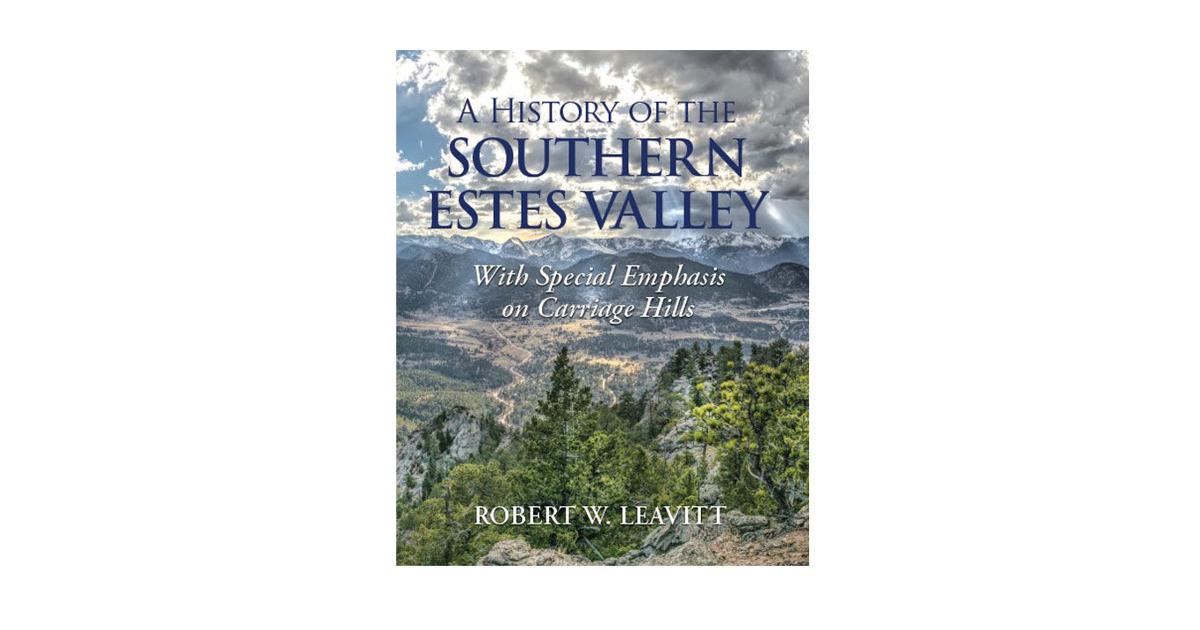 Estes Park Museum Friends & Foundation Latest Book Release | Spotlight on the Estes Valley
Estes Park Museum Friends & Foundation, Inc. Press (EPMF&F Press) is pleased to announce a new book by Bob Leavitt, Estes Valley resident and Friends member. A History of the Southern Estes Valley with a Special Emphasis on Carriage Hills now available at the Estes Park Museum Gift Shop for $29.95. As always, Estes Park Museum members receive a 10% discount.
A few years ago, Bob Leavitt looked down the southern Estes Valley and wondered how all this development started, especially his Carriage Hills neighborhood? Then one day a local historian said to Bob, "I think there was an old ranch in the southern Estes Valley. Later research by Leavitt confirmed that there was indeed an old ranch (the second in the Estes Valley) and identified the owner as James McLaughlin. Where exactly was it located and what happened to the ranch and its owner? To answer these and other questions, Bob spent several years researching the history of the southern Estes Valley. Follow his journey as he brings to light fascinating and untold stories of early colonization and subsequent development.
Most of Carriage Hills was once owned by the Earl of Dunraven as part of his famous land grab. The land passed through several owners until it was finally developed as the Carriage Hills housing estate. As the area expanded to several hundred homes, a fierce battle erupted over the city's proposed annexation of Estes Park. Although annexation was ultimately rejected, it involved issues that still resonate today. Additionally, the book details the growth of Carriage Hills and nearby subdivisions from the 1960s through today and includes commentary and photos from longtime residents.
Bob and his wife Connie moved to Carriage Hills in 2014, along with their two golden retrievers. Leavitt has been a history buff for many years. He loves browsing museums and discussing history with anyone who has the same inclination.
The mission of the Estes Park Museum is to conduct activities that preserve, share and respect the unique history of Estes Park. For more information, call the Estes Park Museum at 970-586-6256 or visit the museum's website. Museum Gallery Hours: Wednesday to Saturday, 10:00 a.m. to 4:00 p.m.