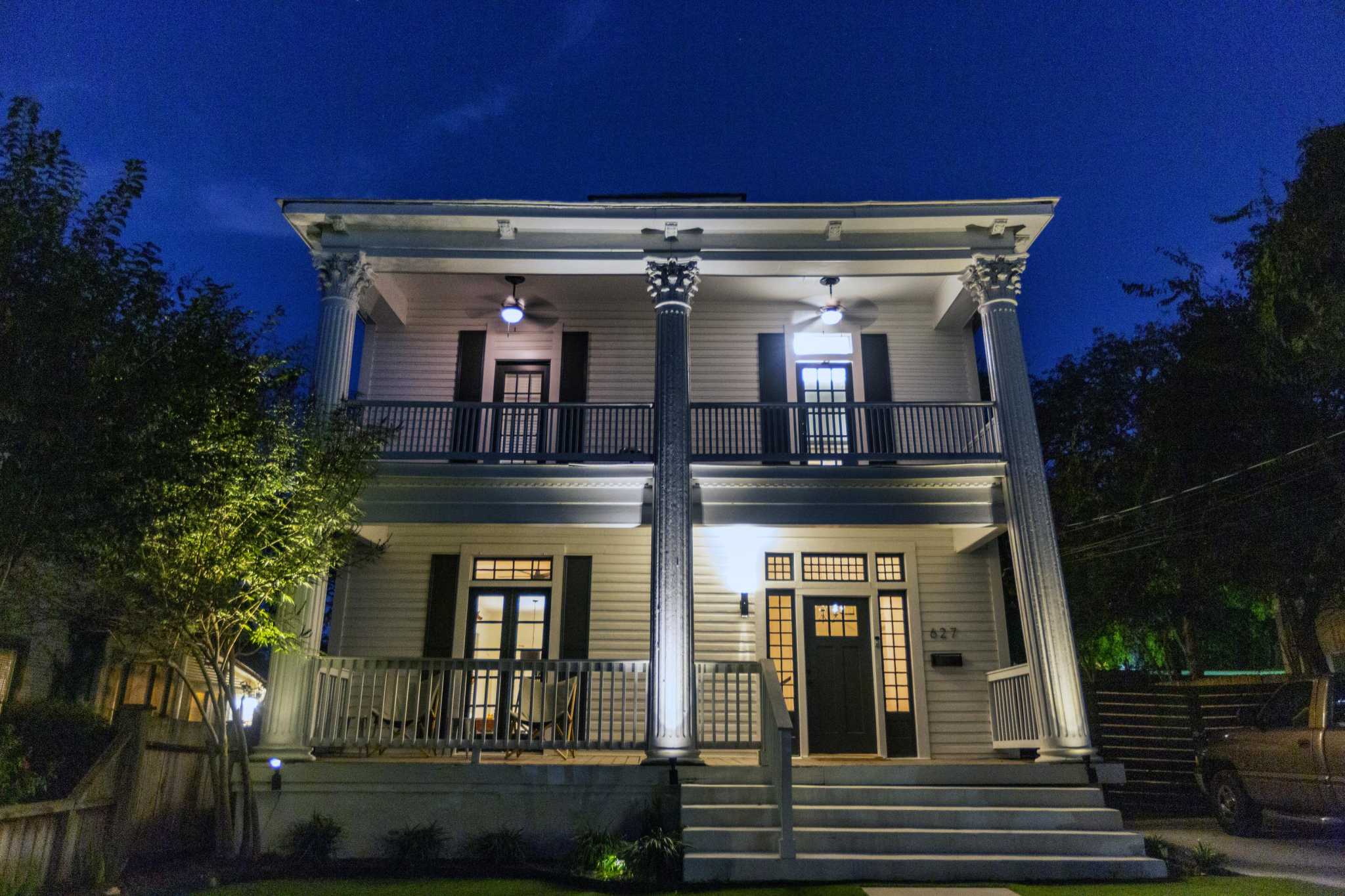 Historic San Antonio Alta Vista home remodeled with new kitchen, artificial turf, and new bathroom before new baby arrives
Luis Miguel Martinez was both lucky and smart when it came to renovating the 1920s house he and his wife Analaura Villarreal bought in early 2020 in the Alta Vista neighborhood.
The house is a mix of Victorian and artisanal architectures, with porches on both levels supported by a trio of Corinthian columns. At one point it had been split into four rental units, but the previous owners converted it back to a single-family home and upgraded the foundation and the electrical system.