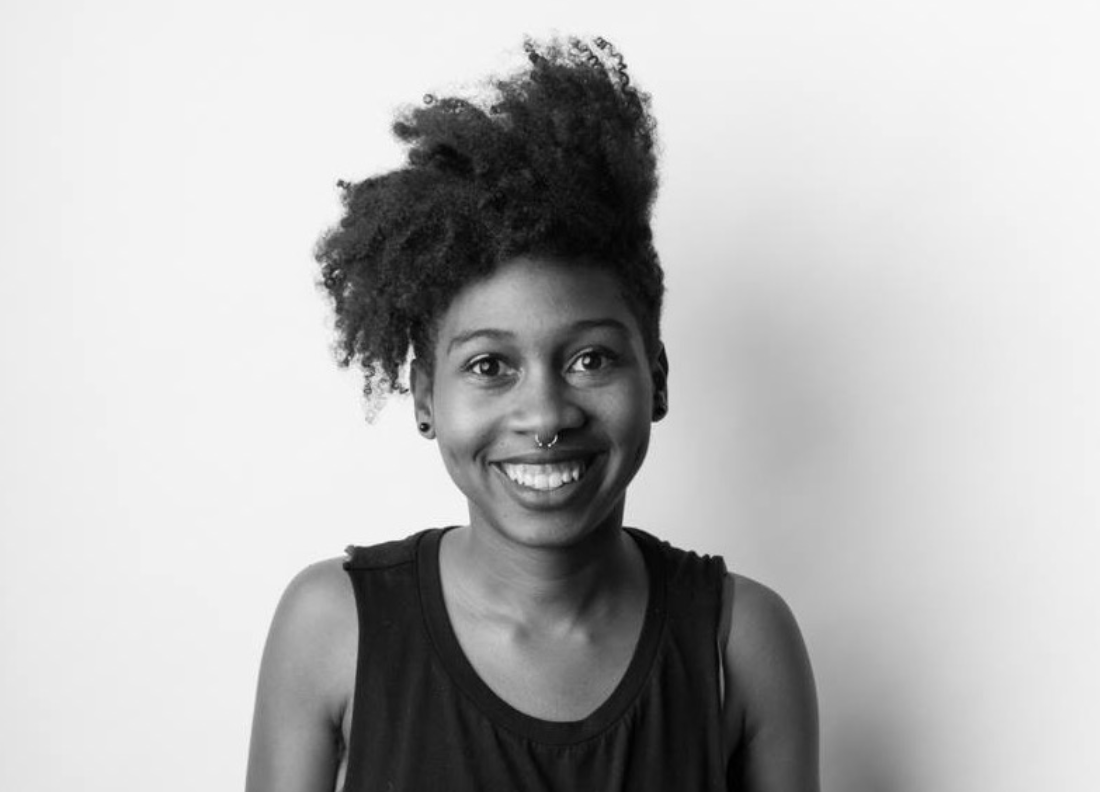 In California, Elena Gross is incoming co-director of the Berkeley Art Center, which champions Bay Area artists and curators
IN BERKELEY, CA, Elena Gross joined the Berkeley Art Center (BAC) as co-director. Gross brings eight years of experience working in the Bay Area arts community and experience that spans museums, culturally specific institutions, commercial galleries, independent nonprofits, and arts publications.
Gross is currently Director of Exhibitions and Curatorial Affairs at the Museum of the African Diaspora (MoAD) in San Francisco.
The Berkeley Art Center describes itself as a "diverse, intergenerational community" and a "center for artistic exploration and community development that champions the work of Bay Area artists and curators."
The non-profit organization adopted a co-director model in 2021 with the express intention of creating leadership opportunities for emerging arts professionals. "In a small organization like ours, all tasks are shared and so we thought the responsibility for decision-making should also be shared," outgoing co-director Daniel Nevers said in a statement. He started as director of the BAC in 2018.
"We are thrilled to have Elena join the Berkeley Art Center at such a pivotal time as we deepen our collaboration with artists and curators to create a vibrant, community-based venue for local contemporary art," the board chair said. BAC Board of Trustees Kerri Hurtado in a statement. . "We've seen during the pandemic how our space has been both a sanctuary and a hub for connection, and we're excited about the insights and values ​​that Elena will bring to our efforts to build community."
A freelance writer and cultural critic, Gross joined MoAD in 2019 as an associate of exhibitions and was promoted to director of exhibitions and curatorial affairs last year. During her tenure, she held solo exhibitions with local Bay Area artists, including "Sam Vernon: Impasse of Desires" and "Cynthia Aurora Brannvall: The Threads That Bind," as part of the initiative of the emerging artists of the museum. Gross also co-hosted "David Huffman: Terra Incognita." All three exhibitions are currently on view at MoAD, where Gross has also participated in public programs and artist conferences.
Previously, Gross worked for approximately three years as a gallery associate at the Fraenkel Gallery, a San Francisco commercial gallery specializing in photography.
At St. Mary's College of Maryland, Gross earned a Bachelor of Arts in Art History and Women's, Gender, and Sexuality Studies (2008-12). She then obtained a master's degree in visual and critical studies at the California College of the Arts in San Francisco (2014-16).
"I have seen firsthand the vibrancy and rigor of the Bay Area's arts ecosystem and am committed to keeping these communities alive and thriving." —Elena Gross
Entering the next chapter of his career, BAC offers Gross the opportunity to hone his leadership skills and continue his work with local artists.
"Community art spaces are a vital, but rapidly disappearing, cultural asset. Over the past few years, I have had the pleasure and opportunity to work with so many emerging and mid-career artists in the Bay Area, working in a variety of disciplines and with varying practices and expertise. Gross in a statement. "I have seen firsthand the vibrancy and rigor of the Bay Area's arts ecosystem and am committed to keeping these communities alive and thriving."
Working alongside co-director Kimberley Acebo Arteche, Gross is responsible for developing and driving BAC's strategic vision and reimagining how the arts center can better serve the local community. It officially begins on June 21.
"For equity to advance within historically white arts organizations, the demographics of decision makers must reflect the demographics of the communities they wish to serve," Arteche said in a statement. "I'm so excited to be part of an organization that has gone beyond words to meaningful action to support emerging leaders of color, and I look forward to working with Elena to bring our next phase to life." CT
TOP IMAGE: Elena Gross. | Courtesy of BAC
READ MORE about Elena Gross on her website
BOOKSHELF
Elena Gross is co-editor of the recently published book "OutWrite: The Speeches that Shaped LGBTQ Literary Culture".
TYPE OF SUPPORTING CULTURE
Do you like and appreciate the type of culture? Please consider supporting its ongoing production by making a donation. Culture Type is an independent art history project that requires countless hours and expenses to research, report, write and produce. To help support it, make a one-time donation or sign up for a recurring monthly contribution. It just takes a minute. Thank you very much for your support.