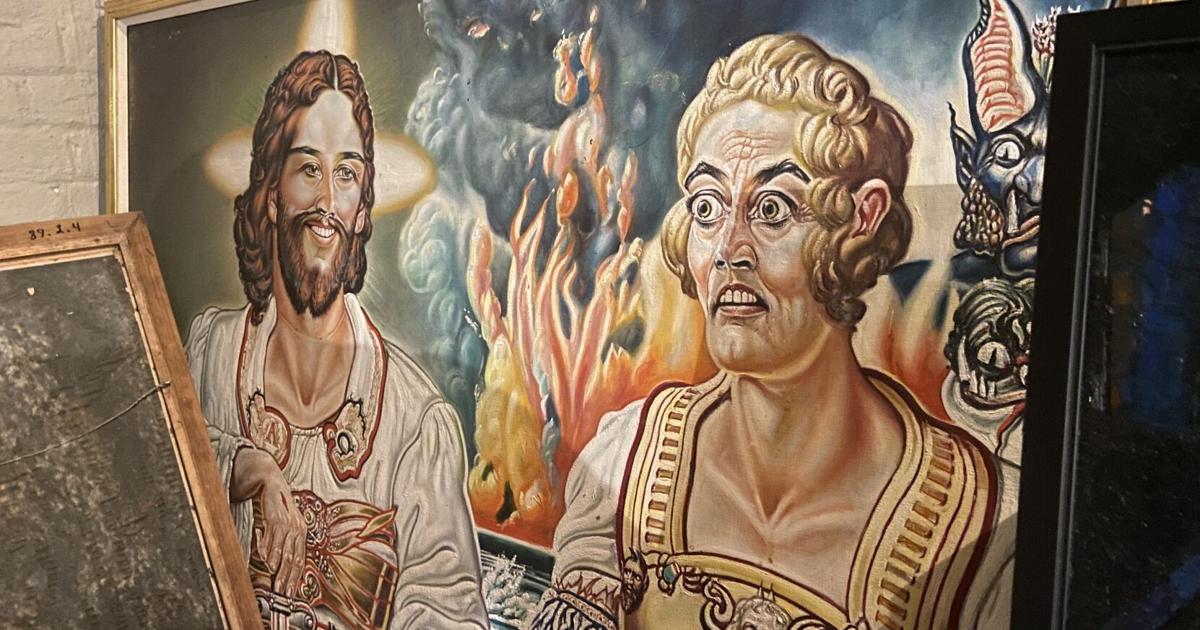 Iredell Museums Collection to show the art history of Statesville | Local News
"Picture Painter of the Apocalypse" might be all the Iredell Arts Council and Iredell Museums need to grab your attention for their next art exhibit.
Works by Reverend McKendree Long and others will be on display beginning at the opening reception at the Iredell Arts Council on March 16 from 5:30-7:30 p.m.
Long's work is known for its vibrant, apocalyptic style, but some of his early portraits will also be featured, along with other local artwork.
"When I saw it, I was almost immediately struck by the strength of the portraits in the collection," said Henry Steele. He participates in the organization of the show. "We didn't have to talk much more than that."
Long was from Statesville and lived in the house on the corner of Davie Avenue and Elm Street.
For Iredell Museums, association with the Iredell Arts Council allows them to show more of the museum's overall collection, as its usual space on Court Street is usually dedicated to the history and culture of 'Iredel.
"It's going to be really special to put some of these portraits on display to remind them that this is the art we have. We have an amazing art scene today, and there's been one here since the 50s and 60s. That's originally why the museum started, to show the art," Emily Baker, Iredell Museums Programs and Operations Manager.