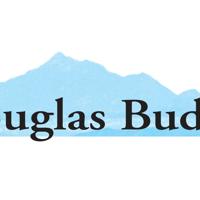 'Law & Order: Organized Crime': Tamara Taylor teases Angela and Richard co-parenting | Entertainment
Angela Wheatley (Tamara Taylor) is once again cheating everyone – or at least trying to – on Law and order: organized crime. But for how long will her daughter Dana (Christina Marie Karis) be the only one to know that she has recovered from the poisoning ordered by her ex-husband Richard (Dylan McDermott)?
"Not for long," Taylor told TV Insider. At first, it made sense for her to maintain coverage; she apparently didn't even recognize ADA Carisi (Peter Scanavino) before Richard's trial in the crossover with SVU. It was "absolute self-preservation and to protect her family, her daughter in particular, because if Richard knows she's okay, she's a threat again, unless she's allied with him."
Now that changes that Dana is on the police radar for setting up Detective Elliot Stabler's son (Christopher Meloni) for murder. Richard will find out the truth, Taylor confirms, explaining, "They have to sort of ally themselves because they have to make sure Dana runs to safety and stays safe so she doesn't get hurt. to grab. So they kind of have to be co-parenting and I think at this point – at which point they're still co-parenting in the middle of it all – it makes more sense for her to reveal to Richard where she really is.
But we already know that won't change their relationship. "If your husband killed your son and then tries to kill you twice, there's not much in return," she says. "I would be prepared to speculate that she would like to see him dead if she could. She's too smart for that, but whatever she does, I don't think she's in love with Richard.
Taylor also teases that her favorite scene with Angela and Richard involves Sebastian McClane (Robin Lord Taylor), a notorious hacker known as Constantine. She can't say more, but we do know that McClane is a recurring character who first appears in the winter premiere on January 6, as one of the high-security convicts on the run after an escape. from prison. It's up to the Organized Crime Task Force – the FBI hiring Richard as a specialist (watch promo below) – to bring them in.
As for what to expect from Angela for the future, Taylor can only say that lying about what's going on and trying to make sure Dana is okay aren't Angela's biggest challenges. "I just know where it seems to be going and it's pretty wild," she promises.
Given her feelings for Stabler (as she admitted to the stand at the trial) and her role in the murder of Kathy (Isabel Gillies), could we see any interactions between Angela and her family? "I have an idea of ​​why she is going in the direction she is going. I don't know how they're going to fix it, "Taylor says. "So there might be an opportunity to meet her family if she goes where I think she can go. It's a possibility.
Law and order: organized crime, Thursdays, 10 / 9c, NBC