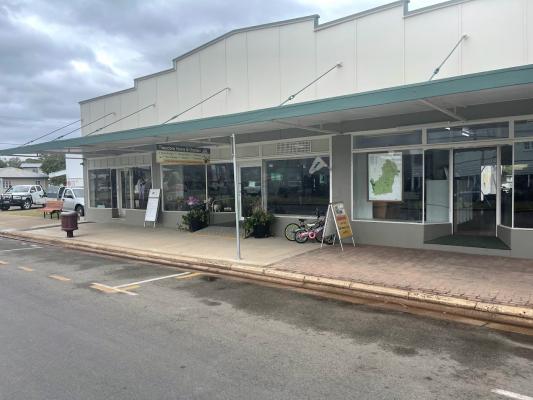 More space for the garden center
Theodore News with Paul and Denise Fowkes of Theodore Newsagency
After a big move over the weekend, Theodore Home and Garden is officially operational.
The store is approximately three times the size of the previous location and is well laid out.
The Theodore Tourism Association is back at full speed, the local art gallery is ready to enter.
Work is still continuing at the rear with more concrete, shade sails and a large outdoor area including a greenhouse.
Hotel Théodore
Theodore Hotel has some new chefs.
Gina and Michelle have been there for a few weeks. Unfortunately, they are there under contract, so it is inevitable that they will not be there for long.
The meal last Sunday evening was absolutely exceptional.
Denise and I went to the hotel with friends for the first time in a long time.
The steak was the best we have ever had.
It was better than the $ 100 steak I had a few years ago at Moobar – Brisbanes restaurant.
The perfect parmies and specials. Trish and John worked exceptionally hard to fill in any gaps due to understaffing.
Locals need to come to the hotel and show their support – you never know, these two bosses might want to call Theodore home a little longer.
Theodore River Festival
Only a month away and the River Festival Art Show will open its doors in the RSL hall with the wine and cheese evening on Thursday, October 7.
This year will be pretty huge with a lot to do.
Fun race, fishing competition, exhibits, historical events, dancing and much more.
Dannie Beasley, a local from Theodore produced a video for the occasion which can be viewed on the House's Facebook page.
Well worth a look.
Sale of Gyranda bulls
Recently, Gyranda had its annual sale. Gyranda is one of the best Santa Gertrudis stallions in Australia and this year's sale has been exceptional.
Records of $ 85,000 were set with another bull at $ 45,000.
Peter and KikkI Mahony are among the best in the business and frequently run a variety of trainings that are well attended.