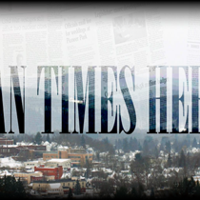 Olean School budget cuts are now official | News
OLEAN — Despite pleas from members of the Olean Teachers Association, students and community members, the Olean City School District School Board has put its stamp of approval on a series of cuts Tuesday evening.
Board members voted unanimously to cut three positions, citing poor economic conditions, at the expense of three district employees.
Beginning in late June, one position in the Language Other Than English (LOTE) department, one school counselor position, and one music position will no longer appear on the district payroll.
"For the record," said board vice-chairman Laurie Branch, "nobody likes to do that."
Superintendent Dr Colleen Taggerty noted that the loss of these positions can be reversed.
"If the conditions warrant the decision, the board may consider reinstatement," she said.
Earlier in the evening there were calls for support for the cut programs and positions, mostly from members of the Olean Teachers' Association.
Members of the LOTE department have lobbied the board to preserve the sixth grade exploratory language curriculum, asking members to review studies that show children are better able to speak a foreign language when they start learning it at a younger age.
Middle school French teacher Sheila Jackson read two students' letters to the board. The letters honored the sixth-grade program for their success in the languages ​​they had learned.
"This course really helped me a lot," said one of the students in his letter. "I was able to make a choice in the language I took."
Board Chairman Ira Katzenstein said, "I ask you all to work with the board and the superintendent to find solutions to the budget situation."