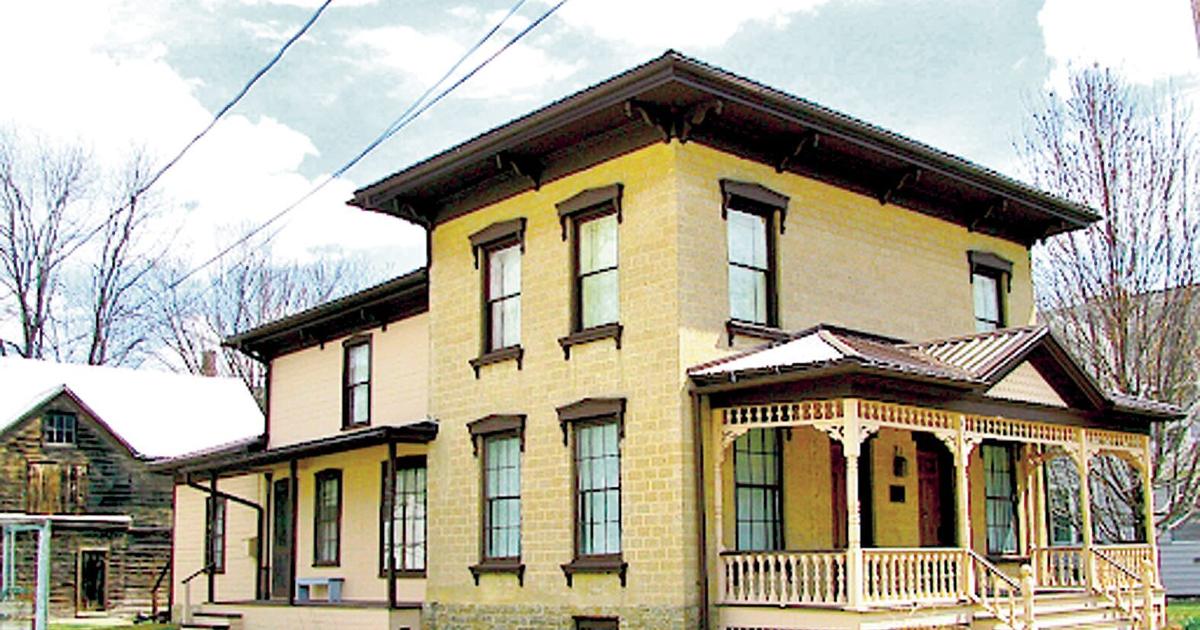 Pedrick-Lawson House open to the public before the program | What to do
The Pedrick-Lawson House at 515 Ransom Street will be open to the public on Thursday, April 21 from 5 p.m. to 6:45 p.m.
The house, maintained by the Ripon Historical Society, was built in the 1850s.
This open day is free and suitable for individuals, families and children. The guides for the evening will be student volunteers from Ripon College.
Following the open house, at 7 p.m., a program titled "Remembering the Artist Lester O. Schwartz" will be presented at the Ripon Historical Society headquarters at 508 Watson St. Guests visiting the Pedrick-Lawson House may attend This program.
In the 165 years since its construction, this building has housed only three families.
It is listed on the National Register of Historic Places.
The Pedrick-Lawson House was built for Riponite Marcellus Pedrick (1828-1899), his wife Mary (1833-1903) and their three children.
Pedrick was the maker of grout blocks, which was an early form of concrete. This house shows how grout blocks were used in early local house construction.
The house was eventually purchased in 1902 by Hollis Akin (1865-1952). Later, in 1919, the house was purchased by Louisa LaBelle "Belle" Lawson (1874-1973), who lived in the house for 54 years.
Upon his death, Lawson left the house, along with his barn, to the Ripon Historical Society.
Three Ripon College interns have spent the summer of 2021 creating a new exhibit in this more than a century and a half old house titled; "Pedrick-Lawson House of Ripon: Artifacts, Architecture, and Anecdotes." This exhibit highlights various early Ripon families and shows how people once lived in Ripon.
Recently, the Ripon Historical Society had the Pedrick-Lawson House appraised by historic building expert Terry Laib of Laib Restoration Inc.
"We need to consider long-term maintenance for this building," said Ripon Historical Society President David Sakrison. "The Pedrick-Lawson House is one of Ripon's outstanding early homes as it remains nearly in its original condition."
Laib is well known throughout Wisconsin for his work assessing and renovating historic structures. Once complete, Laib's appraisal will be reviewed by the Ripon Historical Society's Board of Trustees to determine how best to continue to preserve the house so it can remain a part of Ripon into the future.
"We also really want people to be able to see the house and learn more about early Ripon," said Ripon Historical Society Vice President Pat Grahn. "That's why we try to open the house to the public more often than in the past."
For questions or more information, call 920-748-5354 or email [email protected]