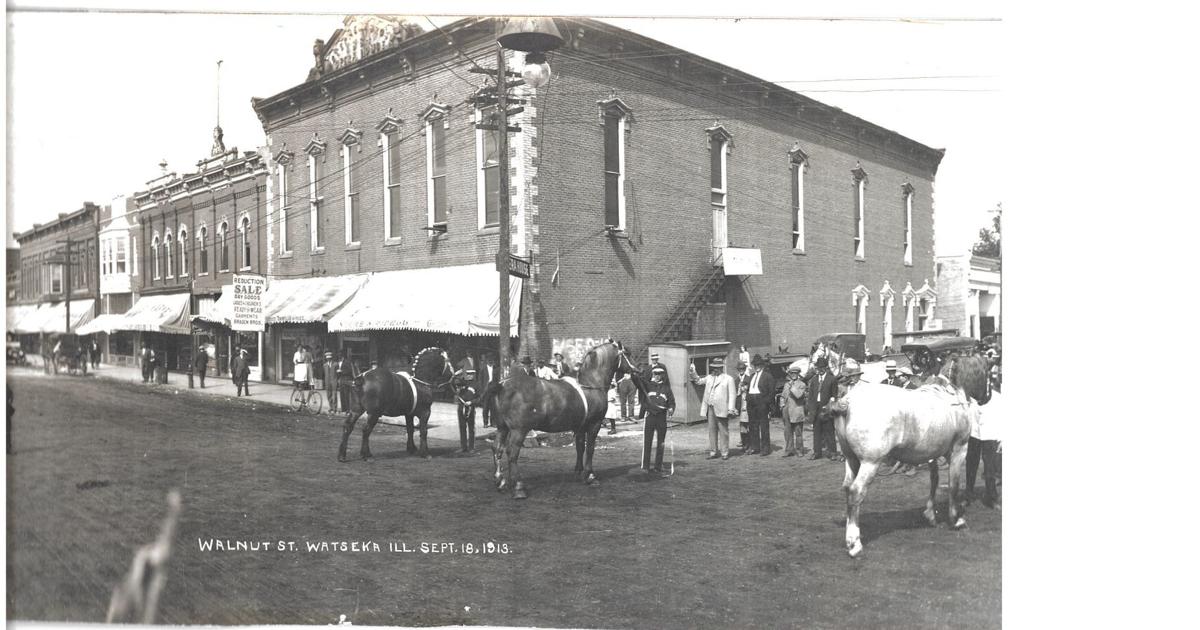 preservation group interested in possible historic district for downtown Watseka | News
Watseka officials say historic preservation entities are interested in the possibility of establishing a historic district in the city.
Mayor John Allhands said by phone Dec. 30 that he met with officials from the Landmarks Illinois Organization on Dec. 23 and gave them a tour of the city.
The group mainly visited the Stephens Brothers Opera House or the old JC Penney building on Walnut Street. City officials spoke to the owners of this building and considered whether or not it could be preserved.
Allhands said historic architects examined the building and felt it could be preserved. He said representatives would work on an estimate of what it would cost to work on the stone construction and do some basic stabilization and "buttoning" of the building. The building inspection and the work estimate are free to the city, he said.
In the meantime, Allhands said representatives of this organization were very interested in several of the oldest buildings in the city and suggested that it would be possible to establish a historic district for the city center. Allhands said he examined the exteriors of several of the city's old buildings and was impressed with some of the architecture.
Allhands said that with regard to the opera house, curators were looking for photos and historical verification of events that allegedly occurred in the building. Some of them, Allhands said, include lectures by William Jennings Bryan, the Free Silver Debate, local high school basketball games and graduation ceremonies, jazz or blues concerts, and vaudeville performances. itinerants who would have occurred there.
If the historic district were to be developed, Allhands said, other small towns have Main Street revitalization areas that have allowed building owners to obtain tax credits and grants and other resources. such as working with developers and contractors.
He said the work was still in the development stage and no final decisions had been made.
"I see this as a positive sign," Allhands said of the preservation group's interest.
In the meantime, he said if people have historical photos or other material on the Penney Building in particular, they can submit scanned copies to [email protected]
Those with questions about the process can call City Hall at 815-432-2711.