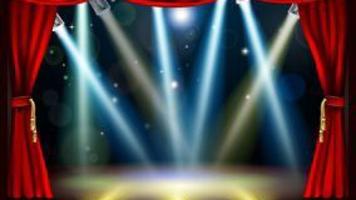 Spotlight on Local Entertainment Lists | Calendar
Oregon Rainier Historical Museum: Hours: noon to 4 p.m. Saturdays (except holidays), third floor of Town Hall, 106, rue W. B, Rainier. Old photos or objects that people would like to share or donate to the museum are welcome. Old photos can be scanned and originals returned to owners. 503-556-4089, 360-751-7039, [email protected]
River Life Interpretive Center at Redmen Hall / Central School: Hours: 2 pm-4pm Saturdays and Sundays. Mandatory masks and social distancing rules will be respected. 1394 State Route 4 (Ocean Beach Highway). 360-795-3007, leave a message; or [email protected]
Stella Historical MuseumSaturdays and Sundays through August 11 a.m. to 4 p.m., 8530 Ocean Beach Highway, Longview. The museum consists of a former post office established in 1895, a forge built in 1907 (on the National Register of Historic Places), an equipment shed which contains a variety of agricultural equipment from an earlier era. old, as well as a new forge building where the blacksmith's techniques are demonstrated without threatening the historic forge. Free entry, donations appreciated. Details: 360-423-3860, 360-423-8663.
Tsuga Gallery: Showcases more than 30 works by local artists, including paintings, photographs, sculptures and jewelry. 70 Main Street, Cathlamet. Hours: 11 am-5pm Thursday to Saturday.
Wahkiakum County Historical Society Museum: Extensive logging, fishing and cultural exhibitions. 1923 locomotive outside. Hours: 1 p.m. to 4 p.m. from Saturday to Sunday until September or by appointment. 65 River Street, Cathlamet. 360-849-4353.