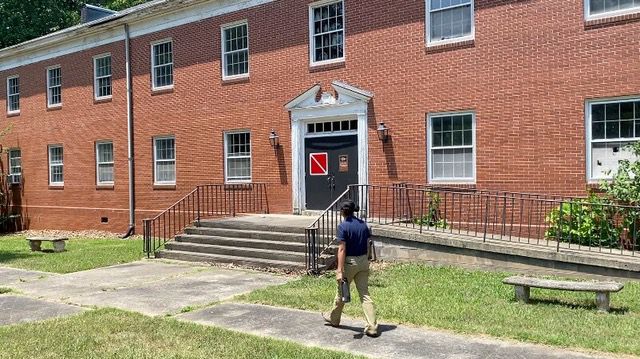 The endangered Charlotte Hawkins Brown Museum
GIBSONVILLE, North Carolina — A group of dormitories at the Charlotte Hawkins Brown Museum have been named to the list of America's 11 Most Endangered Historic Places.
The campus is a museum and state historic site that allows visitors to explore a unique environment where African American youth lived and learned during the 20th century.
Museum staff say the sleeping quarters are unsafe due to severe storm damage and years of disuse.
"Some of the broken glass up there is the marked off area," said Liz Melendez, assistant site manager. "And you can kind of see some of the ceiling tiles that have fallen off because of the water damage."
Their purpose is to draw attention to the historic site.
"The dorms really served as a social development space for Palmer students," Melendez said. "Which is an important part of North Carolina history, of black history of our educational history here."
Melendez says they are now working to repair the roof of one of the dorms. After that, they will get rid of the toxic materials inside the three buildings.
Going forward, the goal is to reach out to the community to determine the best use of space.