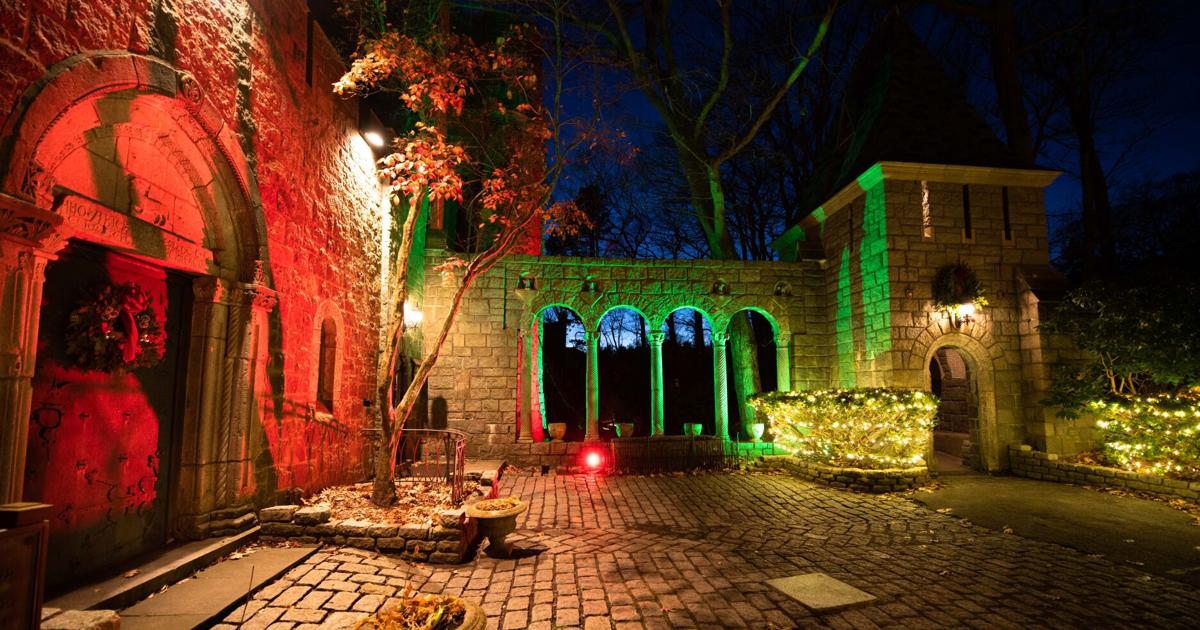 The lights showcase Hammond's house; castle hosting holiday events | New
Hammond Castle is vacation-ready with many new events this season.
For the first time, the grounds of the Hammond Castle Museum, 80 Hesperus Ave., will be illuminated with Christmas lights to showcase its exterior medieval arches, towers and drawbridge. No reservation is required to visit the outdoor grounds, which will be open to customers free of charge every evening from 4:30 p.m. to 10 p.m. until January 2.
But that's just the start of a host of other events.
The museum is also holding its third annual Deck The Halls Holiday Celebration, offering guided and self-guided tours through January 2 on Fridays, Saturdays and Sundays from 10 a.m. to 4 p.m., when visitors can view the various historical artifacts and architectural features. throughout the castle. Deck the Halls offers vacation rooms designed throughout the castle by local florists and interior designers including Sage Floral Studio, Horizon Gardens, Haborside Interiors and Chapman's Florist, Greenhouse Garden Center & Gift Shop.
In a special program inspired by the working style of John Hays Hammond Jr., the museum offers guided candlelight tours on Thursdays in December.
"On the advice of mentor Alexander Graham Bell, John Hays Hammond Jr. conducted the majority of his work in the evenings. While this put Hammond at odds with the rest of the castle dwellers – including his wife Irene – he concluded that working through the night and sleeping during the day had a positive impact on his work as an inventor. With that in mind, these candlelight tours are offered, "the museum said in a statement.
Guides will accompany visitors through the many rooms of the castle, with a focus on the Hammonds themselves and the time they spent in their castle. Reservations must be made in advance. Tickets cost $ 20.
Two special events are also planned this month. The Firebird Pops Orchestra will perform an evening of holiday chamber music in the Great Hall of the castle on Saturday, December 11, from 7:30 to 9:30 p.m. The 12-piece orchestra will present a musical program through the ages. modern favorites and popular chants, and dating from the era of Gregorian chants. Tickets cost $ 25.
To complete the season, Father Christmas will visit the castle on Friday, December 17, from 3 p.m. to 7 p.m. Each child will receive a wrapped gift, cookies and milk distributed by elves, as well as an autographed photo of Santa Claus. This program is offered to children from 2 to 8 years old. Prior registration is required. Adults $ 5 and children $ 25.
Deck the Halls guided and self-guided tours cost $ 18 for adults, $ 15 for seniors, $ 10 for children 5 to 12, and children 4 and under are free.
For more details or to purchase tickets, visit https://www.hammondcastle.org. Tickets for self-guided tours are sold only at the museum's souvenir shop.