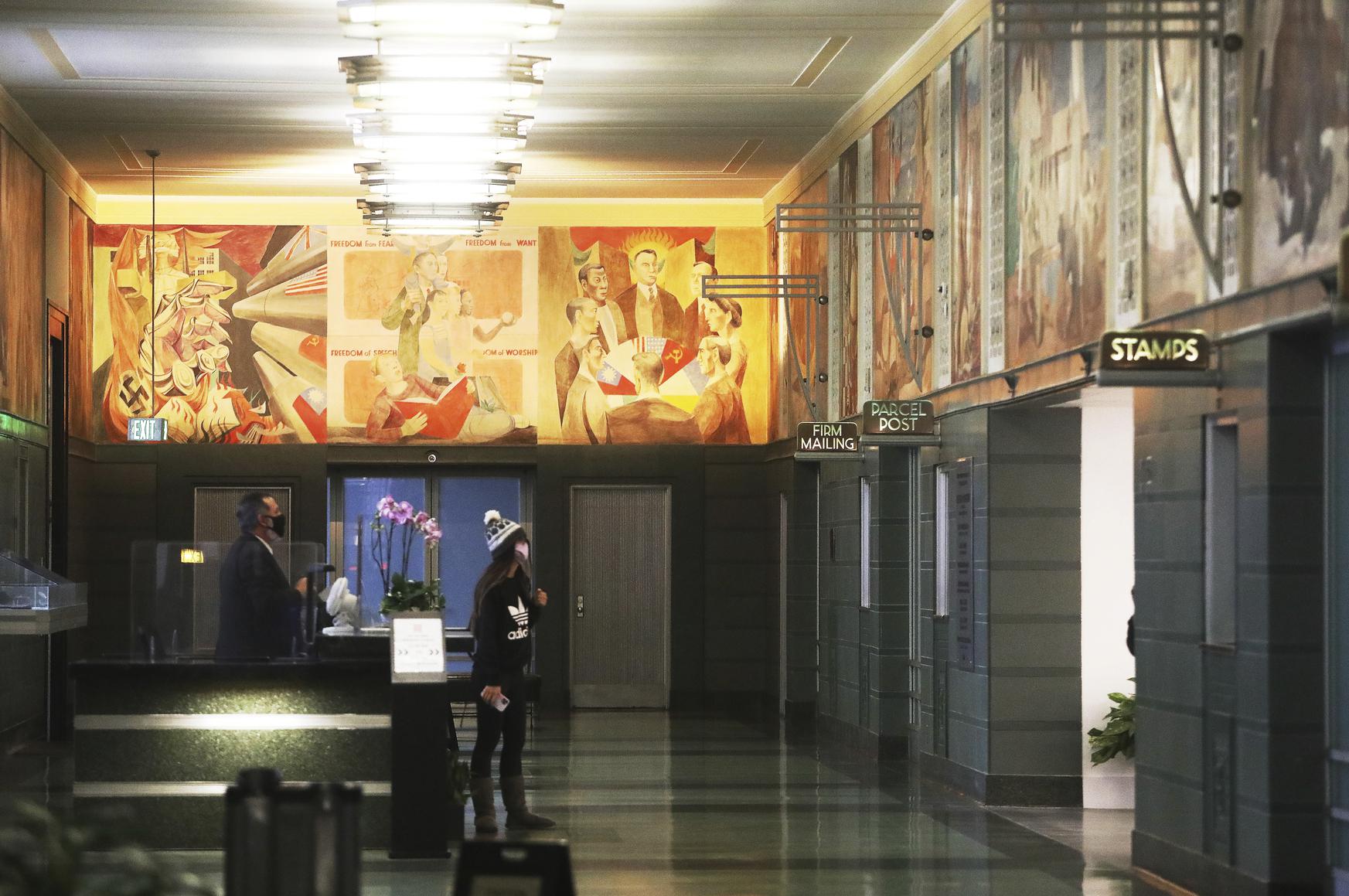 This 1940s San Francisco mural is a time warp of the world that could have been
As multiple crises pile up on top of each other in the young 21st century, a tripartite mural in a former San Francisco post hall berates us with its outdated optimism.
"War and Peace," by artist Anton Refregier, recalls what could have been if the United States – and the world – had learned enough from two catastrophic wars and the rise of fascism between them to have chosen a different path. . When Refregier painted it 75 years ago at one end of the Rincon Annex Post Office building in downtown San Francisco, the mural expressed the then widespread hope of a future that will not did not happen.